At Jake's Rescue Ranch, Inc., we believe that every dog's life is worth saving, regardless of breed, age, or the circumstances that bring them to us.
My name is Allison Monaco.  I am the founder of this organization.  My lifelong passion for animals, especially dogs, is what made me create this rescue.  Along with the help of my husband Craig, we are able to foster and find homes for so many dogs in need.  We are a 501(c)(3) nonprofit organization based in Nassau County, New York. We rely on donations and foster homes to continue saving lives.
Jake, was our dog, that passed away in 2016. He was the most loving dog and shared so many memories with our family. We wanted to honor him by creating this dog rescue in his name.
Our foster program allows us to thoroughly assess the behaviors and condition of each dog so that we can develop an individualized approach to help them feel safe and loved, and give them time to recover from any medical or emotional injuries of the past.
Upon arrival at JRR, our dogs receive full medical treatment by a veterinarian to ensure their overall health. Then, we spend one-on-one time with each rescue to get to know their unique personality and disposition, and, if needed, provide training to guide them to be the best forever dog they can be.
Because of the time and care that we dedicate to each of our rescues, we are able to find them homes with amazing families, where they will be loved and thrive for the rest of their lives.
The organization was officially started in February 2017.  Since then we have rescued, fostered and found homes for dogs in need from all over the country.  Our ability to rescue depends entirely on the donations we receive. With your compassion and generosity, we can continue our mission of saving lives! We pride ourselves on making sure that each and every dog receives the proper medical care before he/she is placed for adoption. Every dollar you donate is tax deductible and goes directly toward saving the life of an animal!
Change a Dog's Life Today
You can make all the difference in the world for a dog in need.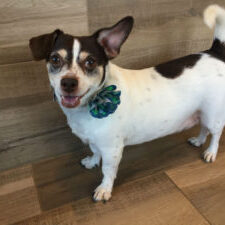 Meet Our Pups!
Every day we get calls about dogs in need throughout the country.
Please check out our adoptable dogs and share our page so that we can find these wonderful dogs the loving homes they deserve.